The Nigerian experience is physical, emotional and sometimes international. No one knows it better than our features on #TheAbroadLife, a series where we detail and explore Nigerian experiences while living abroad.
---
You probably haven't heard about the country on today's Abroad Life. It's Curaçao— a small island in the Caribbean. Today's subject moved there in 2019, and talks about the country, its people, and why she thinks it's very similar to Nigeria.
When did you decide that you wanted to leave Nigeria?
This isn't the first time I left Nigeria. I first left for the UK in 2014. I got a degree in biomedical science and returned to Nigeria in 2018. Leaving Nigeria for educational growth just always seemed like the thing to do.
Medicine was my first love. I couldn't study it on my first try, so I decided to wait till I was done studying biomedical science to see if I still wanted to study medicine or if I wanted to move forward with my life and get a master's. The plan was to stay in Nigeria with my family for a few months, then return to the UK to get my medical degree. I already had admissions waiting for me.
What happened?
My dad tricked me into registering for NYSC, and I had to spend the year in Nigeria. I enjoyed NYSC, but it was during that year I found out that getting a medical degree was cheaper in Caribbean countries than in most other places outside Nigeria. Another reason my dad didn't want me to go back to the UK was cost. The exchange rate had nearly doubled by the time I returned to Nigeria, so he wasn't looking forward to paying all of those fees. Frankly, we didn't have the money.
So you started researching Carribean countries.
I researched and applied for schools. I'd heard about the ABC islands in the Caribbean, but it was when I was applying for my school I actually heard of Curaçao. The school reached out after my application, and after a quick Skype call, I got in. Now it was time to get a visa.
How did that go?
It was a lot. Curaçao largely operates under the Netherlands because they're a Dutch colony, which means they don't have their own embassies — you have to apply through a Dutch embassy. Even the Dutch embassy at Ghana where I processed my visa application was confused about what to do to grant me a Curaçao visa. I had to travel between Nigeria and Ghana four times before I could get it sorted.
Wow.
Thankfully, I had friends in Ghana that I could call if I needed anything. The process took about three months, and by January 2019, after my mother confirmed that Curaçao is outside the region where hurricanes happen frequently in the Caribbean, I moved 22 hours away from Nigeria.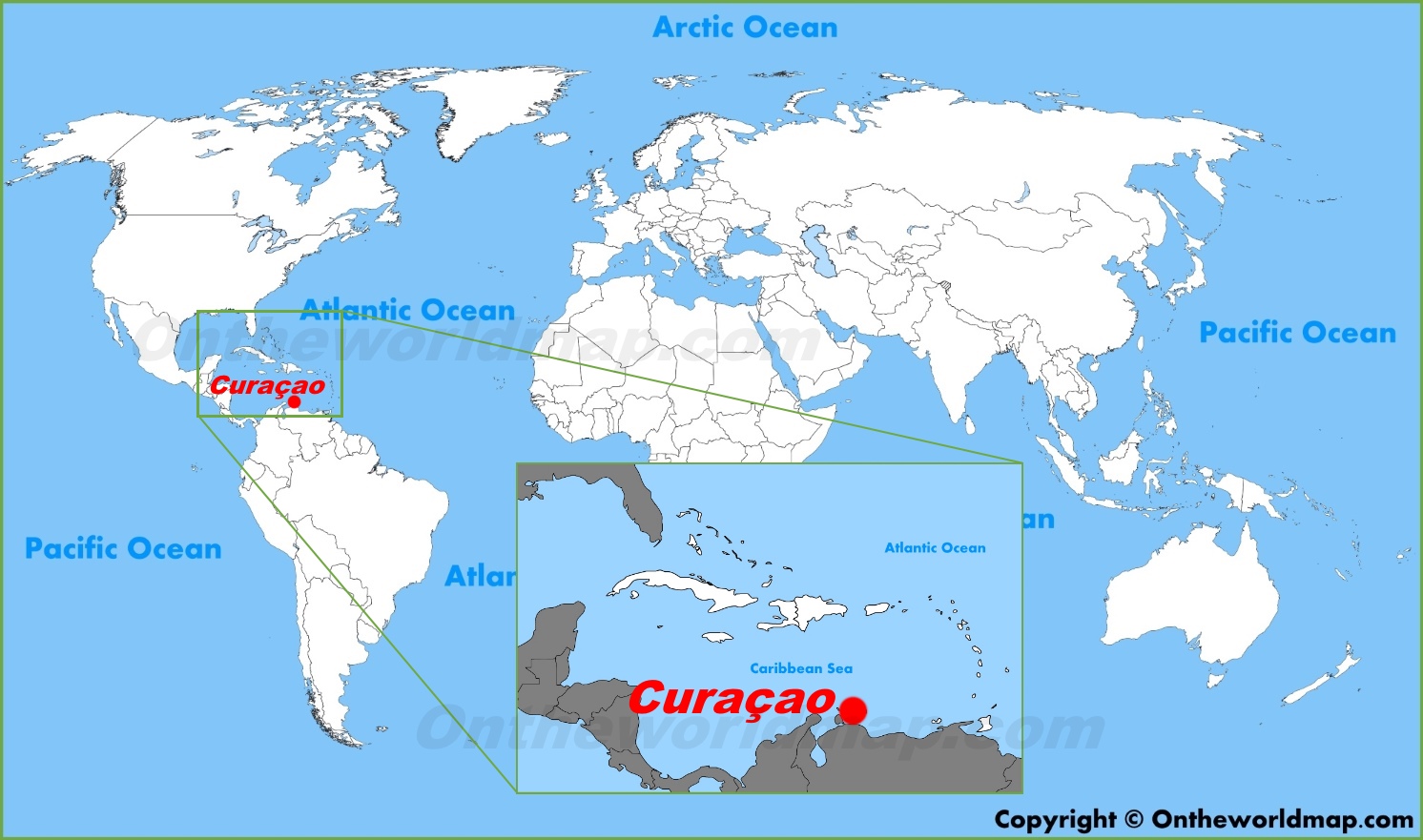 22 hours?
Yep. The flight here takes almost 24 hours. Imagine travelling for that long to a country where they don't speak your language.
What languages do they speak?
Papiamento, Dutch and Spanish.
How does that affect you?
I interact with mainly English speakers and a few locals who understand broken English.
What's Curaçao like?
The first thing I noticed was the white privilege. If a white person and a black person entered a store at the same time and needed the same service, it's almost certain that the white person is given priority.
The people here are also Catholic and very conservative; the opposite of what people think Carribeans are like.. For example, unlike other Carribean countries, costumes worn in Curaçao festivals are only slightly revealing.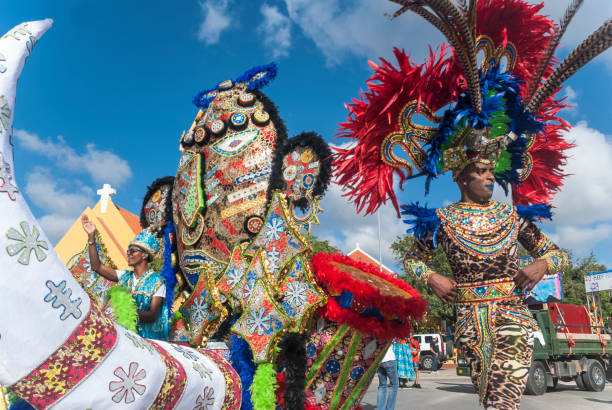 That's interesting…
The best way to describe Curaçao to people is that it's Nigeria 2.0.
How?
First of all, the roads are terrible. And then the corruption is worse. You know how you'll wake up and hear that a Nigerian politician has stolen money? It's like that here too. The policemen don't do anything either. Especially the ones on the streets. People disobey traffic rules all the time. And then the internet here is really slow and expensive. If you forget for one minute that you're in another country, there are places here that can pass as Yaba market . This place just gives very Nigerian vibes.
Are the people like Nigerians too?
Oh, no. A good word to describe them would be laidback, but it's almost lazy. If you enter a fast food restaurant, and someone takes your order in 15 minutes, be grateful. And it's not like they're doing other productive things o. They're just slow.
In offices, they close from 12-2 p.m. for lunch break. I don't mean close like they're around and not attending to customers. I mean close, like they close the office and everyone leaves for two hours in the middle of the day. If you have something urgent to do, that's your business. It's pretty much normalised here. Even foreigners are used to it.
Are there a lot of foreigners there?
Yes. Indians, Chinese, Colombians, Venezuelans, Belgians, the Dutch and sometimes Americans. We're two hours away from Colombia, so you'll run into a lot of sexy Columbian women on the beaches. Americans hardly come here because they don't find it as fun here as they are in other Caribbean countries.
Curaçao shares a border with Venezuela and so oil trade seeped into the economy here and that's why the quality of life here is high
One more thing. It's legal for foreigners to be sex workers here but illegal for natives. Prostitution is very regulated and controlled. There's only one brothel in the country, but it closed in 2020 because of the pandemic and all the sex workers were sent away. Obviously, there are also sugar baby-sugar daddy relationships that I wish morals would let me get into, but I'll stop there for now.
LMAO. What's school like?
My school is full of Indians. You know how they make us believe on TV that Indians are educationally advanced and smart? It's all a lie. I've never seen people cheat so bad in my life. All many of them do is cheat in exams, tests and everything, it's absurd. The school is run by Indians, so they don't crackdown on a lot of the cheating that goes on.
I've made Nigerian friends here and our relationship is so, so wonderful. We all live in the same apartment building, go out together, celebrate everything together and cook for one another. I couldn't wish for a better friend group.
What happens when you're done with school?
Typically, we're meant to stay two years here, then go to the US for the next two years to complete our education. That's being delayed now because of Covid. So I'm done with my first two years and waiting to get my US visa.
You know what's funny?
What?
Sometimes, I wish I could stay here for eight more years.
Why?
When a foreigner stays here for 10 years, they get a Dutch passport. I want a European passport because of all the benefits it can offer, you know. But I have to finish my education.
---
Hey there! My name is David and I'm the writer of Abroad Life. If you're a Nigerian and you live or have lived abroad, I would love to talk to you about what that experience feels like and feature you on Abroad Life. All you need to do is fill out this short form, and I'll be in contact.