We all had grand dreams of what we'd be when we were kids. Doctors, lawyers, scientists, Pulitzer-winning journalists — a child's imagination is truly boundless. For Children's Day, we asked 14 Nigerians what they wanted to be when they were young and what they do now. The answers ranged from hilarious to "God when".
Aphrodite
I wanted to be a neurosurgeon after reading Ben Carson's Gifted Hands. Then I wanted to be a pilot because I was obsessed with planes. I still am. Sometimes, I take flights to Abuja just to buy kilishi. 
Now, asides being a crisis manager and travel agent, I date rich men for a living.
Ann
I wanted to be a TV reporter so bad! Now, I work in business development and do a damn good job at it.
Sophia
I wanted to be a nurse. Now I'm the head of finance in a company in Lagos.
Rotimi
I first wanted to be a doctor, then a pilot. Now I just catch cruise for a living, doing any work I see from IT to photography. I'm waiting on my big break.
Koromone
I thought I was going to be a theatre actress. I'm the editor-in-chief of Tech Cabal.
Tomiwa
I wanted to be an aeronautic engineer and then a pilot in the United States Air Force. Alas, I couldn't pass chemistry to save my life so now I'm the CEO of a media company.
Deborah
I wanted to be a lawyer so bad. I remember acting as a lawyer in a drama when I was in primary school. When university admission came, I was given History and International Studies .
Now I teach in a primary school; the primary school I attended. I'll start my Masters in Human Resource Management by September. You see this life, it's a pot of beans.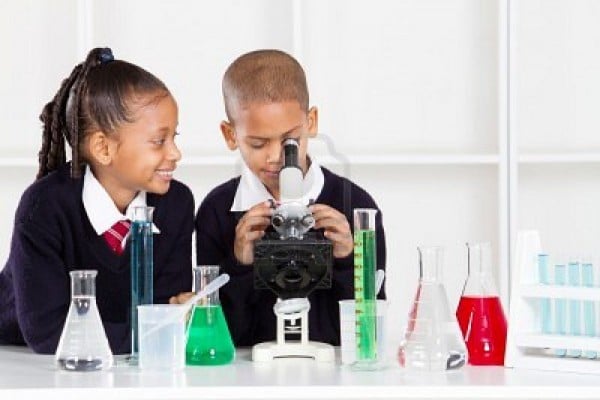 Edward
I wanted to be an engineer but my parents wanted me to be a doctor so I ended up studying medicine. Soon as I left Naija, I got my masters, worked in research for three years then started trading in stocks and futures. I like it. Gives me free time and not much effort with good money. So I'm not complaining.
Victoria
Wanted to be a banker as a child but I'm currently on a nursing path.
Favour
I wanted to be a TV broadcaster. Now I chase clients to buy adverts in media. Not so far off, right?
Kiishi
I wanted to become a journalist, the kind that travels all over the world telling stories about people and their culture. Also going to war-torn countries to tell their stories to the world. Now I'm a product manager.
David
I wanted to be a banker, then a pilot, then a scientist that worked with chemicals and then a secret agent. Now I just survive.
Abdulazeez
I wanted to be a virologist to find the cure for AIDS (yes, at that age I had an idea what virology was). Before that, I wanted to be an inventor. I have always had a vibrant imagination. Now, I'm finding my feet and trying out so many things because I realised that the options are limitless and it is a daily process to actually find something to commit to and for how long.
Itohan
I wanted to be the youngest female Chief Justice of Nigeria. Now, I want to set the Nigerian judiciary on fire.
Help Zikoko keep making the content you love
More than ever, people are turning to Zikoko for stories that matter and content they love. But still, we, like many media organisations, are feeling the financial heat of these times. If you find us valuable, please make a contribution to help keep Zikoko zikoko-ing.
Thank you for your support.
We are also cool with Crypto.