What comes to mind when you think of your first love? The 'popular belief' is that a person's first love holds their mumu button for life. With the responses I got from this post, I think we might need to recheck that belief.
Sam.
I was sixteen when I met my first love. We were classmates in secondary school and to me, she was like the finest girl in the whole school. We used to lock eyes, but we weren't talking. One day she fell ill and missed school, so her friend said I should call her at night: MTN Xtra Cool. I called the friend and she made it into a conference call and added my crush. That was how we officially started talking.
We dated for some months; mostly staying up to make midnight calls. We kissed once. Our fight started when some guy started asking her out and she was entertaining him, collecting gifts and riding in his car. It was a silly fight, really, but the guy was a university guy and you know how that can feel when you are just a secondary school student. After the fight, we just stopped talking, and that was it. I dreamt about her for like three years straight after it was over. In my dreams, we were always together, always gisting, always happy. She's married now with kids.
Gloria.
I went to an all-girls missionary and she was this new girl whom everyone liked because she was funny, gorgeous and all. She got on my nerves because I thought she was doing oversabi. But it didn't take long for her magic to get to me and I started finding her interesting. It was my first time in love and I didn't know what was happening, but I knew I wanted to be with her, gist and hangout. I didn't even understand queerness because I was a fervent child of God.
One day, I invited her over to come study the Bible with me and she did. Needless to say, what was supposed to be a Bible study became an intense make-out session. That was the beginning of our relationship. It lasted 4 years until it finally fizzled out.
*Timmy.
I was 17 and she was a 26-year-old working class lady. Our relationship was more of a coded one because I wasn't ready to let my friends and family know that I was dating a matured lady. The sex was great and we did it almost everyday. She even used to cook for me very well.
Our relationship started to crumble when I started seeing different men at her house. I remember seeing one man with singlet and boxers in her room, and when I asked her she said he was just a friend. To make matters worse, she began to demand that I show her off more often and she also complained that I was only about the sex and nothing more.
That's how it ended and I moved on but throughout the year that followed, I fantasized about her and secretly hoped that I got another chance with her.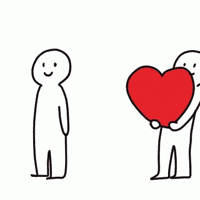 Fred.
I was in SS2 and he was a senior. He was the first person I did 'sexual stuff' with. Even though we did things together at night, we didn't really talk during the day. We didn't roll within the same circles, and if I'm being honest, he was quite pathetic. It was an imbalanced relationship. He was suffering from internal homophobia and he found a worthy target in me.
Even though we did things together, he would go around spreading lies about me. He lied that I came on to him when he was the one who came on to me. He called me the ugliest boy in our set, and almost outed me. It was emotionally damaging, really. To this day, I still struggle with insecurity.
Chinonso.
A friend shared her 2go username with me because he thought we would make good friends. I was in SS3 by then, and we were in the talking stage till after my SSCE. I told her that I had never been in a relationship because I felt uncomfortable around women and she said she had never been in one because she felt insecure. We wanted to date, but we said to meet first.
Because of our long talking stage, the relationship didn't feel so new. But then there was the insecurity. She almost always felt like the relationship wasn't real. Like I was too much, too ahead, too above and she struggled to keep up. Eventually, we broke up. And I dated her school senior (her school mother, I think). And we broke up too.
Yomi.
We met through a friend who hooked us up. I was in Ife and he was in Lagos. He was bi, he had a girlfriend, and was sleeping with other people, but that didn't matter to me. I had not met him, but we were already dating. I loved him so much, it felt almost stupid. I even used to send him songs to listen to. I remember sending him "Do Ya Thang" by Rihanna.
Eventually, we met and there was chemistry. We had sex, and then he started to become distant, so I broke up. He didn't want to, which was surprising, because he wasn't giving me attention and he was always claiming to be busy.
Three years later, I was looking for knacks and I texted him. We met at a restaurant and he was acting all mushy, telling me that he loved me and all. Me I just kept on looking at him, because I came for the knacks and nothing else.
Sochienne.
He was in 100 level while I was in 200 level. We liked the same kind of music, movies, even food. He was the first person I had a lot in common with, and I loved him a lot, perhaps more than he loved me.
The arguments started when he wanted me to fit his own image. He liked girls who dressed up and wore make-up, and I was more of the casual, sweatpants and t-shirt chick. School was stressful enough. Because he wanted it though, I started to put in the effort. After the argument on dressing, he moved to the matter of weight. He said his guys were wondering why he hung out with me when their own babes were slim, had flat stomach and all. Again, I started to try working out.
And then he brought in the matter of religion. He wanted me to convert to Islam. When I asked him what we were, he said he wasn't ready to commit to a relationship. He wanted us to have sex, or a friend with benefits kind of relationship. Even though I loved him, I decided to give him space. I found out a year later that he had a girl he was dating and she was tall, slim, perfect skin, wore make-up, liked dressing fancy and all — everything I was not.
---
**PLEASE NOTE: Statutory rape is sexual activity in which one of the individuals is below the age required to legally consent to the behaviour. It usually refers to adults engaging in sex with minors under the age of consent. In statutory rape, overt force or threat is usually not present. Read more about it here: WHAT IS STATUTORY RAPE?
Here's a comprehensive analysis of rape laws in Nigeria: Rape Laws In Nigeria 101
*UPDATE (15/08/2020, 11:24 AM): An earlier version of this story didn't include the footer.