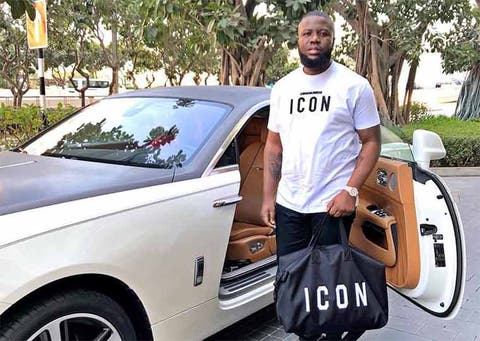 Dubai Police has arrested "international online scammer" Hushpuppi and 12 others to answer for multiple fraud charges.
In a four-minute video released by Dubai Media Office on Twitter on Thursday, June 25, 2020, the police revealed full details of the operation that brought down the gang.
Earlier this year, Dubai Police launched an investigation, called "Operation Fox Hunt 2" into Hushpuppi and members of his gang. After four months of scrutiny, which included hours of monitoring the gang's social media accounts, the team had everything they needed to bring the gang in. More importantly, they had their locations.
Apparently, the police didn't buy Hushpuppi's story as a "successful businessman". For months and unbeknownst to Hushpuppi, the police were tracking his every move and taking note of his social media activities. Eventually, 6 raids were conducted simultaneously and the gang was rounded up in their Dubai residences.
According to the police, Hushpuppi and his team defrauded unsuspecting victims by creating fake pages of websites and redirecting payments to their own accounts. Also, they were known to hack corporate emails and divert financial transactions to their accounts, robbing victims of their money in the process.
Let's Talk Numbers
1. During Hushpuppi's reign of terror, he and his team amassed about 1.6 billion dirhams (about N169 billion .)
2. Hushpuppi and his crew successfully defrauded one million, nine hundred and twenty-six thousand, four hundred (1,926, 400) victims.
3. Hushpuppi and his team allegedly bought 13 luxury cars worth 25 million dirhams (N2. 640 billion) from the proceeds of their fraudulent activities.
4. During the operation that led to their arrest, the police recovered items worth more than 150 million dirhams ( N15.845 billion), which included 21 personal computers, 5 hard drives, 47 smartphones, and 15 flash drives.
In related news, Nigeria and the US are fighting for the custody of Hushpuppi following his arrest.
We'll be sure to update you as more information comes to light.